Saturday, Dec 9 • 6-11pm
Kama'aina Christmas is the museum's premier fundraising event and proceeds make it possible for the museum to present world-class exhibitions, meet a growing demand for arts education in our community, and ensure the museum is accessible to everyone.
Chaired by Candice Naylor-Ching, this year's theme The Gift of Christmas will be a beautifully wrapped night filled with music and dancing and tied with a bow.
Presenting sponsor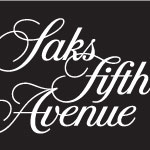 The Wine Sale
Each year, guests at Kama'aina Christmas are invited to purchase wine at the event to enjoy at their tables. This year's offerings will satisfy even the most discerning of wine connoisseurs.
The wines below are available for purchase in advance of the event. To purchase a bottle, please contact Rebecca Barat at rbarat@honolulumuseum.org or 808-532-6091.
More wines will be available for purchase onsite at Kama'aina Christmas.
• Abreu Rothwell Hyde 2012 Red Wine: St. Helena, 94 Points—SOLD
Price: $178
Donated by S. James Lee, M.D.

• Bryant Family Vineyard 2006 Cabernet Sauvignon: Napa Valley, 94 Points
Price: $461
Donated by Darrell and Cathy Lee
• Caymus 40th Anniversary 2012 Cabernet Sauvignon: Napa Valley, 96 Points—SOLD
Price: $210
Donated by Mirella and Mark Monoscalco

• Château La Gomerie 2003 Grand Cru: France, 94 Points—SOLD
Price: $126
Donated by Josh and Lori Feldman

• Château Mouton Rothschild 2012 Pauillac: France, 96 Points
Price: $471
Donated by Cecilia and Gene Doo

• Dalla Valle 2007 Cabernet Sauvignon: Napa Valley, 93 Points—SOLD
Price: $116
Donated by George and Cheryl Hetherington

• Kistler Hudson Vineyard 2014 Chardonnay: Hudson Vineyard, 96 Points—SOLD
Price: $147
Donated by Buzz and Kitty Wo

• Kosta Browne Pisoni Vineyard 2014 Pinot Noir: Santa Lucia Highlands, 96 Points—SOLD
Price: $168
Donated by George and Cheryl Hetherington

• Krug Brut 2002 Champagne: Champagne, 100 Points
Price: $327
Donated by Keith Horita

• Lou Dumont Chambolle-Musigny 2011 Burgundy: France
Price: $79
Donated by Mitch Kysar

• Quintessa 2008 Red Blend: Napa Valley, 92 Points—SOLD
Price: $131
Anonymous Donor

• Schrader RBS Beckstoffer to Kalon Vineyard 2012 Cabernet Sauvignon: Napa Valley, 98 Points
Price: $350
Donated by Mark T. Kuge, M.D.

• Shafer Hillside Select 2004 Cabernet Sauvignon: Napa Valley, 99 Points
Price: $398
Donated by Reid and Traci Takamoto

• Silver Oak 2009 Cabernet Sauvignon: Napa Valley, 90 Points—SOLD (More bottles available onsite)
Price: $126
Donated by Robert and Frances Bean
All prices include tax. Highlighted wines listed as of October 24, 2017.
Wish Tree
The museum Wish Tree allows guests to support the museum in a personal and meaningful way. Contributions to one of the three pillars below help the museum's operating budget and increase the capacity of the staff to fulfill the museum's mission.
Educate
Education and Learning
Give the gift of learning to our community, through museum programs such as Art School classes, the Lending Collection, and School Tours.
Exhibit
Collections and Exhibitions
Help us unwrap the beauty of art by supporting areas such as Conservation and Restoration, Curatorial Studies, and the Robert Allerton Art Library.
Enhance
Core Programs
Every day is Christmas when you donate to Core Programs, such as free museum admission for children and military families, free theater admission, and Department Operations.
For more information on contributing to the Wish Tree please contact John Sy at 808-532-8781 or jsy@honolulumuseum.org.
Mahalo to our generous table purchasers and underwriters.